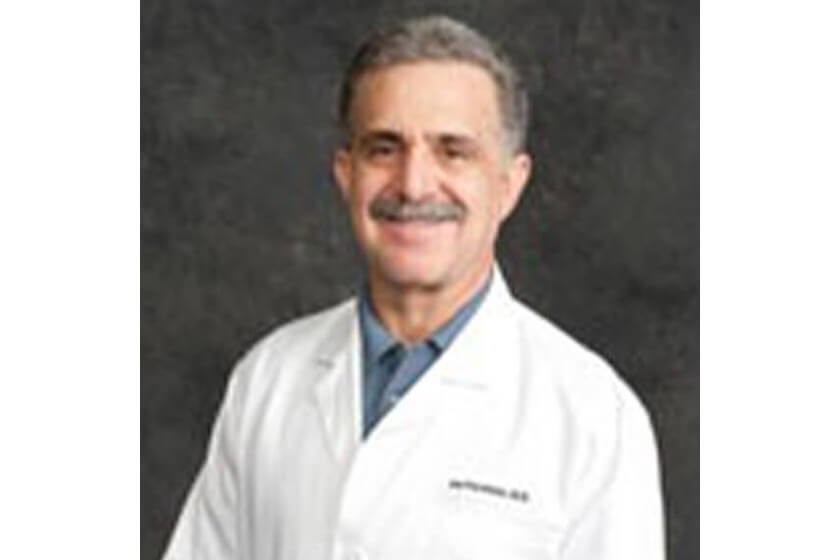 Dr. Joseph Parelman is a board-certified medical doctor committed to providing his patients with precise medical care that improves eye health. He's dedicated to providing optimal care for patients throughout the Prairie Village, KS community and stays up-to-date with the latest technologies and treatments available. Dr. Parelman has a strong background in corneal transplants, outer eye diseases, and refractive surgery.
Dr. Parelman received his medical degree from Duke University School of Medicine in Durham, NC. He completed his internship in internal medicine at St. John's Mercy Hospital in St. Louis, MO and his residency training in Ophthalmology at the Washington University Medical Center in St. Louis, MO. His fellowship at the Louisiana State University Eye Center in New Orleans, LA concentrated on corneal transplantation, diseases of the outer eye, and refractive surgery. During that fellowship, he participated in the early research and development of the laser now used for LASIK.
Memberships and Societies
Dr. Parelman previously served as the director of residency training for the department of ophthalmology at the Washington University School of Medicine in St. Louis, MO. He currently serves as a member of the volunteer teaching faculty in the department of ophthalmology at the University of Kansas Medical School in Kansas City, KS.
Dr. Parelman and his wife, Staci, are proud parents of three active children. In his spare time, he enjoys woodworking, skiing, and biking.
Reviews
"I've been seen by Dr. Parelman and his team for over 30 years and I am only in my 40's. Dr. Parelman has long been at the top of his field and always takes great care during our appointments. I don't just routinely give out 5 stars. Dr. Parelman deserves his stars!"
Z.J.
Google
"Dear Dr. Kloster,My wife & I love you, especially me because you told me that the Verti-Flex surgery would really help me if I had Medicare to cover it. On March 8, 2021 you had that surgery done to me. You said it would help with a lot of my problems and it has. It has really helped me big time since I no longer need to use catchers & having pads in my underwear to collect my urine. I have put up with that for years having to run to a bathroom & use a catcher & keeping a pad in my underwear but now I am a regular guy that can now use any restroom because I am now catcher free.Blue Cross/Blue Shield would not allow me to have that procedure saying it is experimental when it was approved by the FDA. They only wanted save money. You can tell them they did not save money because every month they paid $495.00 for catchers for a long time.Sincerely,Joseph Ernst Zubeck, II"
J.E.
Healthgrades
"Had cataract surgery today for the first time I was really nervous. But everyone at the center was awesome, and made me feel very comfortable. Thank you to the ENTIRE staff. And a big THANK YOU to my wonderful doctor , Dr Joseph Parelman!!!"
S.H.
Google
"I was very concerned about having pterygium surgery. I read about it on the Internet and it sounded like there was a lot of pain involved. I discussed this with Dr. Parelman. I am a Doubting Thomas!! He was right, in fact I had no pain at anytime. He even called me that night to see how thing were going. His office made some follow-up calls, also. He did a great job and seemed to understand my nervousness. "
Anonymous
Healthgrades